COVID-19 UPDATE from Vortex Canada
Thank you for your patience and understanding as we do our part to combat the spread of COVID-19.
Our office is now closed to the public but we are still supporting our dealers and customers through online, telephone and mail/courier services.
At this time, you are unlikely to reach us by phone. If you do call and leave a message, someone will get back to you in time. With staff working remotely, the best way to reach us is by email at info@vortexcanada.net or service@vortexcanada.net and we promise to respond within at least 2 business days.
For Vortex consumers: We're still accepting packages by courier or post and are working on repairs. However, our turn-around time on repairs will be longer than usual due to decreased staffing levels.
We're still here for you, and appreciate your patience as we get through these trying times together!
Vortex Canada
Vortex Canada is proud to support
Vortex Canada is proud to sponsor
Please download the following publications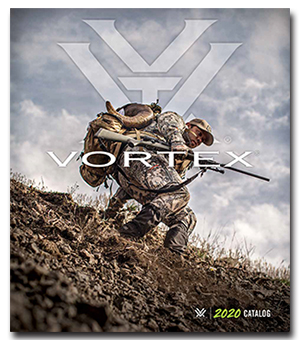 Vortex Optics 2020 Product Catalog
Why Choose Vortex (.pdf)
All About Optics (.pdf)
Custom Turrets for Vortex Riflescopes

Custom turrets are now available from a new Canadian supplier!
Order a custom Vortex elevation turret from Ballistix Targeting Systems – customized to match your favorite rifle and load. Please note, this link will take you to Ballistix, who produces these turrets on our behalf.
Welcome to the Vortex Nation Podcast. Brought to you by lovers of hunting, shooting, the outdoors and good food. Listen to Vortex staff members and special guests share great information and an infectious love of the outdoors. You can subscribe to the podcast on any of these apps:

Already listened to an episode of the Vortex Nation Podcast, but want the show notes for reference afterwards? Please CLICK HERE for the notes.